When a Phoenix is reborn, it is a time of great joy, but this little one is a bit of a handful! Join the adventures of the Mythological Minis as they raise the newly hatched Phoenix, learn about the secrets of his past, and about themselves! Full of adventure and laughs,
this is a family friendly fantasy for all ages!
Read the online comic for free on Webtoons or MythologicalMinis.com, and check out our merchandise like stickers, bookmarks, and more!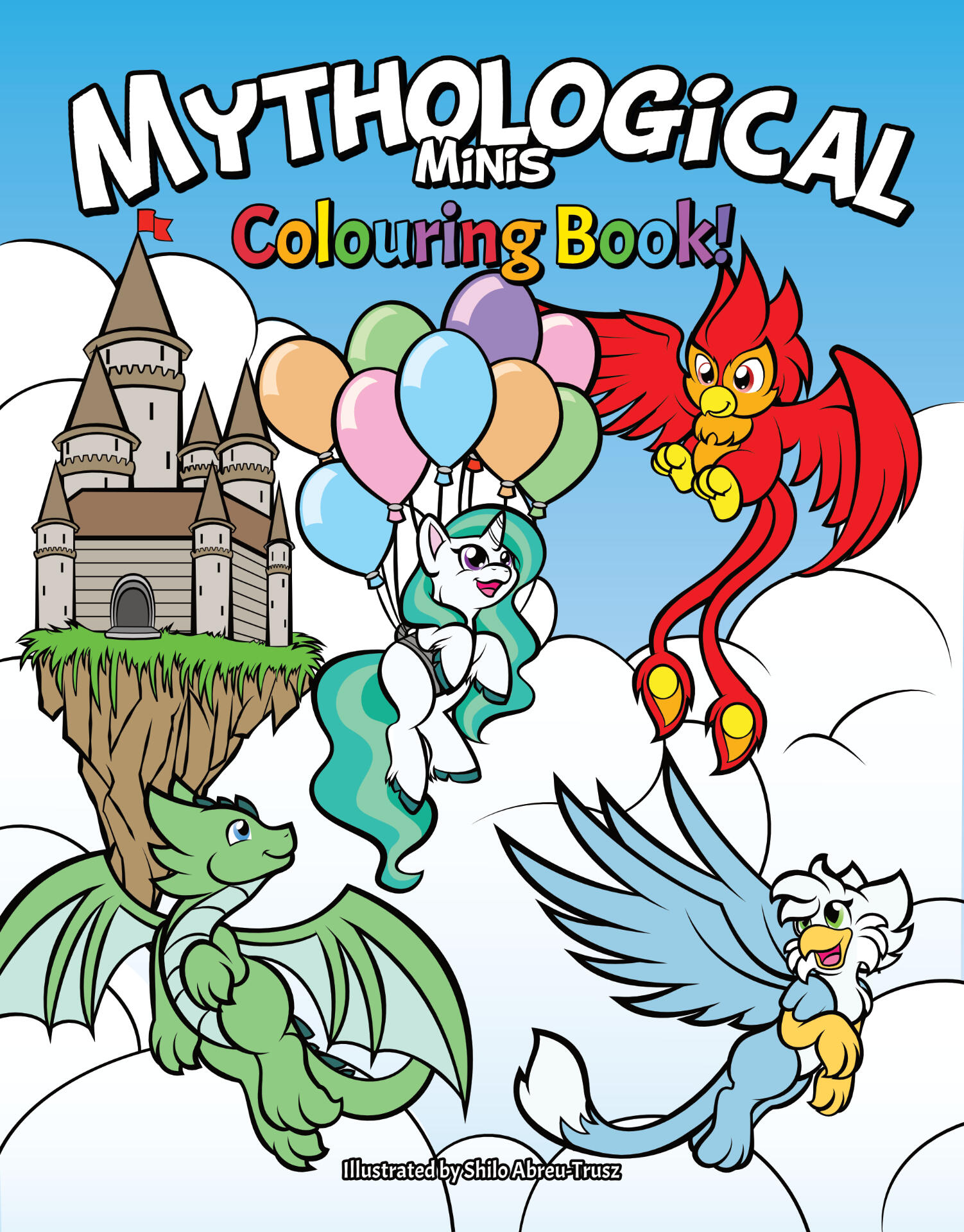 This colouring book is 24 pages of coloring fun, starring Cinder the Phoenix, Raine the Unicorn, Aspen the Dragon, and Skye the Griffon!
Suitable for all ages, the pages range from simple images, to more complex mandalas, to full beautiful scenes!
Printed locally at Arctic Star in Whitehorse, Yukon
Interested in selling my items in your retail location, or placing a
personal order?
Please contact me to request a catalog!
© Shilo Abreu-Trusz - Cinders Designs 2001 - 2021